My Life / Business
---


"The strength of our future lies in our past."

	Pastperfect, VNV Nation
	(Victory Not Vengeance)


Sometimes you ask yourself what have you done with your life. Did you make the world a better place? Will people remember you and your work? What is life good for? How much do we have to care for others? What is life all about? Just our personal fun? Or is there something bigger and greater that we live for? In reverse chronological order, this is a list of companies and institutions I worked for so far. No rage, no regret. I loved working for every single one of them. And maybe, I helped making the world a somewhat better place ...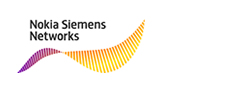 Espoo, Finland / Bristol, England, January 02, 2008 Nokia Siemens Networks today announced the intended acquisition of Apertio Ltd., the leading provider of open real-time subscriber data platforms and applications built specifically for mobile, fixed, and converged telecommunications operators. Nokia Siemens Networks will pay around €140 million for the acquisition, which is expected to close in the first quarter of 2008.


On 8 October 2007, Netzwert was acquired by Apertio Ltd. Apertio is a UK-based company. They felt that their directory server One-NDS and Netzwert's AAA software might fit together just perfectly fine.


Bridging Worlds - a new challenge after a long time. Netzwert AG offers solutions to connect the world of mobile communication with the world of the Internet. Customers include several major European mobile telecommunication service providers. Since April 2003, I'm Netzwert's senior systems engineer which includes many tasks like systems architecture, systems development and also administrative tasks.


PSINet founded Inter.net as an independent company to focus on consumer customers, while PSINet itself focused on business customers. The so-called Virtual Internet Service Provider (VISP) platform, originally designed and built for PSINet, now was the primary business of Inter.net. For Inter.net Germany, I was the manager of systems administration and development, including my own staff. Every real sysadmin should do one thing once in his life: Movement of server room, including AC + UPS, with hundred thousands of customers on live systems. This was quite an experience! Of course, full success.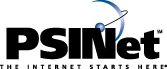 Actually, this wasn't a new job, but the company simply changed it's name. My work was still the same, but more focused on development. Like they did with INX, PSINet bought more than a dozen of Internet Service Providers (ISPs) all over the world. To consolidate all the consumer customers world-wide, I was one of the head developers for a highly available, high-performance platform to offer Internet services to all consumer customers world-wide (more than a million at that time). This was the birth of the so-called Virtual Internet Service Provider (VISP) platform. Similar to telecommunication resellers, this platform was designed for ISP resellers and companies without its own technical infrastructure. This platform was based on SUN Enterprise servers (booting via FibreChannel over FibreChannel switches - which was absolutely unusual and highly advanced at that point of time), SUN Enterprise High Availability Cluster, Oracle Database (on SUN Cluster), Alteon ACEswitch load-balancers and high-end EMC² storage (Symmetrix, Celerra with good old Data Movers).


INX is Berlin's biggest Internet Service Provider (ISP), but also has PoPs (Points of Presence) in several other german cities. To most people the brand snafu is known better, but that's only one of many projects. Since July 1998 INX is a PSINet company. My job there is development (design of platform for Internet services), system administration (like SUN Enterprise servers and NetApp filers) and programming. Great job! Big fun! But lotsa work to do. ;-)


The EANTC started as an FDDI test center, but when I joined in February 1994, the main focus already was on ATM technology (Asynchronous Transfer Mode). It was my first real job and a really great time. I worked there for nearly 4 years until December 1997 (during my study of computer science). The EANTC is part of the Forschungszentrum für Netzwerktechnologien und Multimedia-Anwendungen FSP-PV/PRZ (Interdepartmental Research Center for Networking and Multimedia Technology), located at the Technische Universität Berlin. This professional all-round job required excellent theoretical and practical skills. It started with administrating the ATM-based network (the ATM interface cards, the ATM switches, the ATM routers, and general networking issues) and managing the infrastructural facilities (like Web and FTP server). The EANTC managed the University's access to BALI (Berlin ATM LAN Interconnection Initiative), one of Germany's Regional ATM Testbeds. Some of the other participants were DeTeBerkom/BERKOM and GMD/Fokus. The EANTC also managed access to Megabit and Gigabit testbeds for the Technische Universität Berlin. Work at the EANTC also included professional ATM courses and seminars in Berlin and other german cities (in german and english language). However, the most stressful, challenging and satisfying (sic!) part of my work was the large booth at the CeBIT every year. In case you don't know, CeBIT is one the largest computer shows world-wide. Living in Hannover for about one week during that time is, well, quite an experience. In survival. On CeBIT, the EANTC was responsible for various aspects of large show-cases like ATM-World, NewsNet, and Network Information Center (NIC).
In summer of 1997, for a couple of months, I worked for Stiftung Warentest, Germany's biggest independent institute for testing of consumer products and services. I managed the testing for more than a dozen of multi-functional telefax, photocopier, scan and computer printing machines. The test was published in 1997 in their official monthly magazine called "test" (if you need the issue number, drop me a mail).
DAI-Labor at the Technische Universität Berlin

The DAI-Lab, managed by Prof. Dr.-Ing. Sahin Albayrak, is part of TUB's Electrical Engineering and Computer Science department and is dealing with agent technologies in business applications and telecommunication. At the DAI-Lab, I wrote my Master's thesis (Studien- und Diplomarbeit) on "Analysis, Design and Implementation of an Agent-based Car Navigation System". It took about 2 years, and the resulting Java implementation has been successfully tested in a BMW test vehicle.


The HMI is a scientific research institute for structural and solar energy research. The well-secured institute runs a small nuclear reactor (pretty harmless, but still very exciting). During holidays (February to April 1992), I did server administration of their pool of SUN servers and workstations, and I developed software to simplify administrative tasks. Although I had an account on a legendary Convex (mini super computer), I never saw that impressive machine myself.


The Technische Universität Berlin (german for Technical University of Berlin) is one of the three major universities in Berlin. The other two are Freie Universität Berlin (Free University of Berlin) and Humboldt-Universität (Humboldt University). I started my study of Informatik (german for Computer Science) in 1989 directly after elementary school.


This is a private high school financed by the protestant church. The main focus is on old languages like Latin, Old Greek (both are mandatory, at least one of them must be taken for final exams), but modern languages like English (mandatory) and Russian (optional) are also teached. In german, this special type of high school is called "altsprachliches Gymnasium". Begin 1980, final exams 1989. Famous for its Rowing Squad (one of a lot of sport activities) where you can explore Berlin's lakes and rivers.
Four years (1976-1980) of elementary school. In Germany, this usually takes six years, but the "Evangelisches Gymnasium zum Grauen Kloster" starts at 5th year (not 7th).


---